Blog – Land van Mens en Olifant…..
Een verweesde olifantenbaby die op zoek is naar melk bij het opvangcentrum in Udawalawe op Sri Lanka. Een angstige boer in het donker op zijn akker, die met groot licht zoekt naar olifanten en vuurwerk afsteekt om ze te verjagen van zijn akker. Twee aandoenlijke keerzijden van dezelfde medaille en de dagelijkse realiteit op Sri Lanka.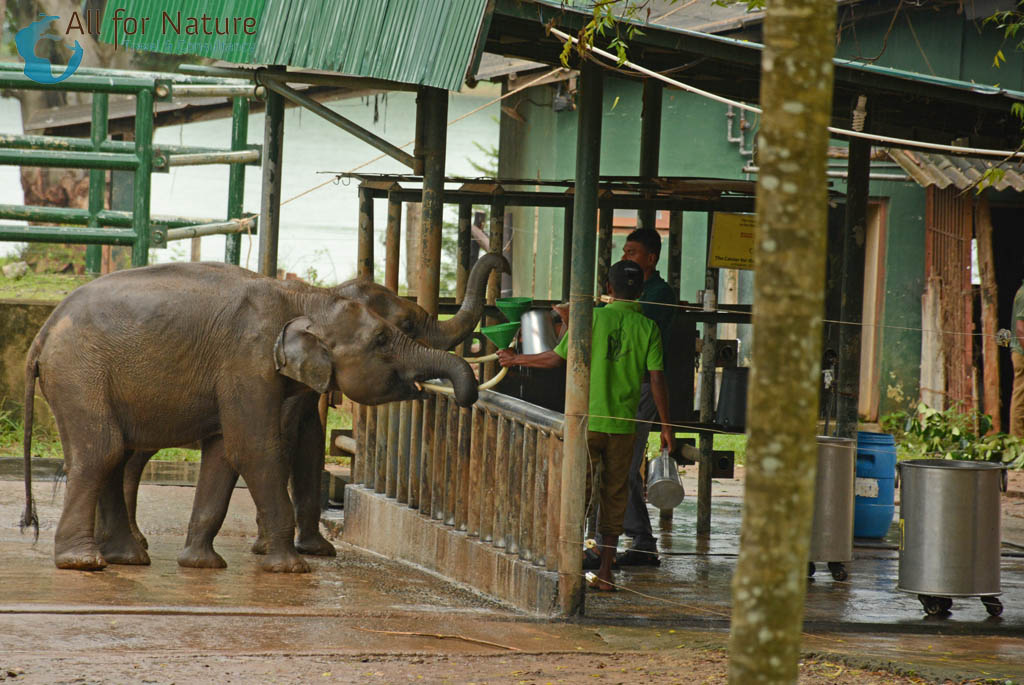 Een groene wildlife oase
Sri Lanka is een eiland, maar zat ooit vast aan het Indiase subcontinent. Het dierenleven op Sri Lanka komt dan ook erg overeen met dat van India. Tot de aansprekende dieren die hier voorkomen behoren lippenberen luipaarden, wilde zwijnen, Sambar- en axisherten, jakhalzen en……Aziatische Olifanten. Hiervan lopen er op dit kleine eiland nu nog 6.000 rond. Dat lijkt veel maar rond 1900 leefden er nog 60.000 in de Sri Lankaanse wildernis. Door de intensieve jacht – met name op trofeeën – waren dat er in 1950 nog maar 1500. Gelukkig is de populatie inmiddels weer toegenomen.
Sri lanka heeft een uitgebreid netwerk van meer dan 24 grote natuurparken, waarvan eigenlijk geen enkele is omheind. En dus hebben de olifanten vrij gaan over het eiland. In het droge seizoen verzamelen de dieren zich vooral rond de waterreservoirs in de parken, maar in het regenseizoen verspreiden zij zich over het hele eiland op zoek naar voedsel. Daar hebben ze veel van nodig, want een olifant eet gemiddeld 150 kilo per dag.
Mens versus olifant
Dat laatste leidt tot conflicten op een eiland waar 21 miljoen mensen wonen en waar de bevolkingsgroei met 0.73% toename per jaar één van de hoogste ter wereld is. De totale schade door olifanten aan agrariër gewassen bedraagt jaarlijks meer dan 7 miljoen Euro. Dat lijkt voor ons niet veel maar voor Sri Lankaanse begrippen is dat een rib uit het lijf, met name omdat de boeren straatarm zijn.
Boeren proberen de olifanten te verdrijven met een combinatie van wachttorens, schrikdraad, vuurpijlen en alarmpistolen. Desalniettemin sterven jaarlijks 50 tot 70 mensen door olifanten en leggen omgekeerd gemiddeld 150 olifanten het loodje. Het zal duidelijk zijn dat met dergelijke sterftecijfers onder de burgers ook illegaal afschot, stroperij en vergiftiging plaatsvinden.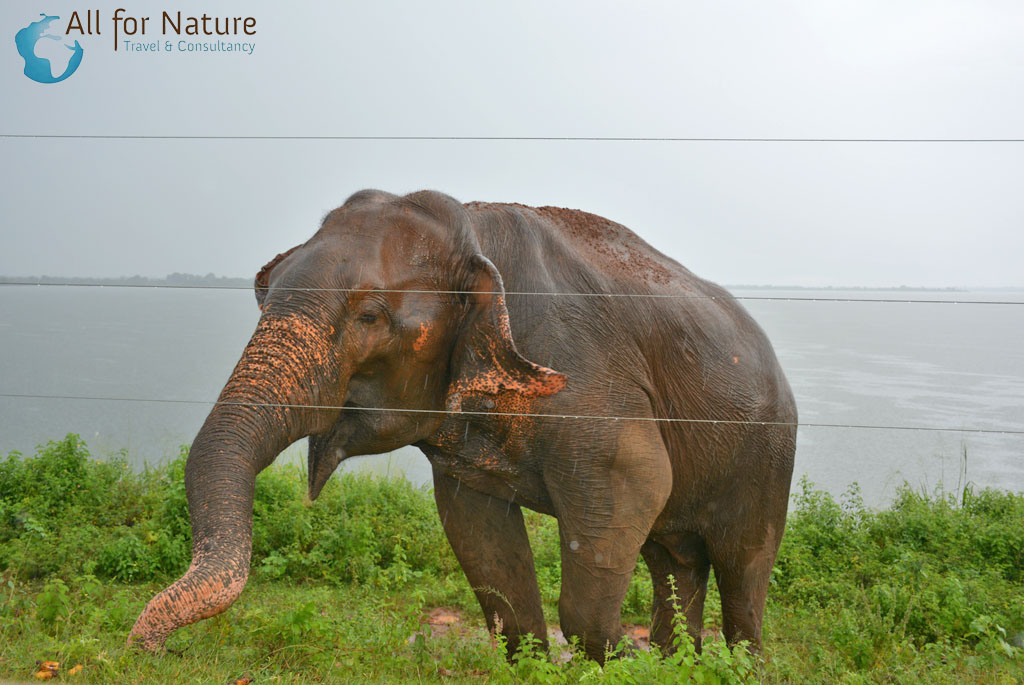 Hoop
Sri Lanka is een eiland en de ruimte is dus begrensd, met als gevolg dat mensen en olifanten met elkaar moeten samenleven. Voor een arm land doet Sri Lanka het wat bescherming betreft beter dan menig rijk land. Echter de boeren/mensen hebben inkomen nodig uit het behoud van de natuur. Zo waar is de spreuk van de oprichter van het Elephant Transit Home in Udawalawe: "You cannot convince a poor and hungry man of the need for conservation"
Eén van de dingen die echt kan bijdragen is ecotoerisme. Naast prachtige stranden, cultuur en vriendelijke mensen, heeft Sri Lanka ook heel veel te bieden aan mensen die houden van natuur en wildlife. All for Nature Travel doet er met haar reizen nog een stapje bovenop; een gedeelte van de reissom wordt afgedragen aan natuurbescherming ter voorkoming van het Human-Wildlife conflict.
Ook bijdragen aan een beter bestaan voor mens en olifant op Sri Lanka?
Ga dan mee op deze reis: Sri Lanka: Wildlife & Beach of Sri Lanka: Wildlife Fotoreis met Martin van Lokven
Wildlifespotter Annemiek van Gijn was hier onderweg in december.